We've got your Christmas wrapped up
Jingle Bells – Sadler's Wells! Join us for a festive treat, there's something for everyone!
The Snowman
Celebrating its 25th anniversary, The Snowman will leave you with a sense of wonder and joy as you will be transported to the wintery wonderland of a boy and a snowman who comes to life.
The Snowman
Matthew Bourne's Sleeping Beauty
Enter a wondrous world of magical fairies and vampires, where the timeless tale of good vs evil is turned upside-down. Matthew Bourne's News Adventures brings this timeless tale to the stage.
Matthew Bourne's Sleeping Beauty
Prefer to stay snuggled up at home?
Make a round of hot chocolates and settle down to watch Ballo Arthur Pita's stunning The Little Match Girl on Sadler's Wells Digital Stage.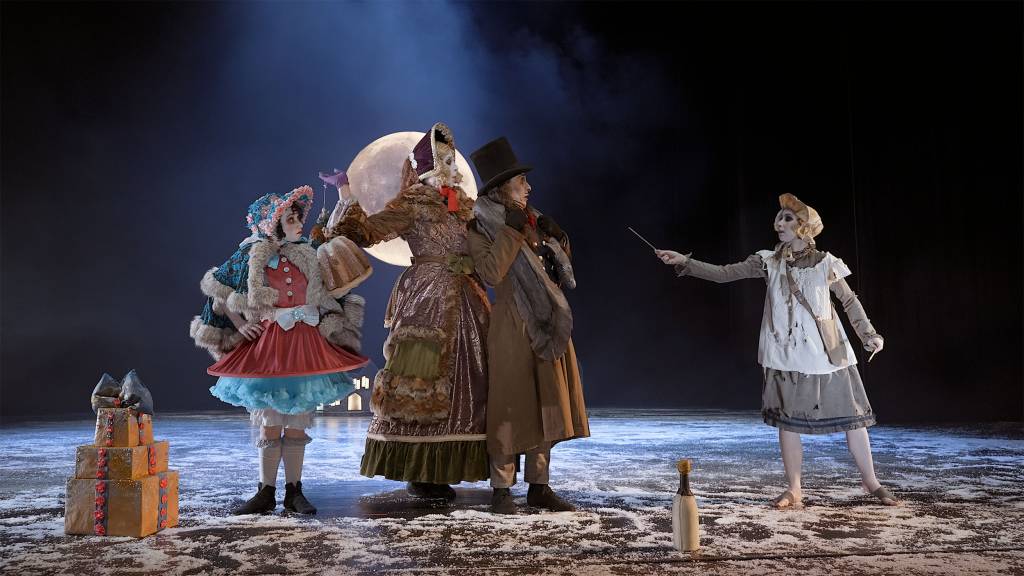 A festive tale to make you think. Hans Christian Andersen's classic story is brought to life in an enchanting dance film for families.
Gift membership
Sadler's Wells membership is the perfect present for any dance-lover, with 20% off tickets and a priority booking period for all our new shows.
Gift membership
Gift vouchers
Give the gift of dance with a Sadler's Wells gift voucher. Vouchers can be used to buy memberships or tickets to events at all our theatres.
Gift vouchers