What does it mean to relive a memory?
During lockdown, Company of Elders have been working remotely with choreographer Eleesha Drennan to explore their relationships to memory and time. Relive is a poignant short dance film borne from this collaboration with our resident dance company for over 60s. A yearn for human connection. It looks at how the process of reliving memories and experiences can tell a story of what matters most in life: the people we share it with.
This film was created in spring 2021, over eight weekly sessions over Zoom. Making new dance work remotely has helped to support everyone physically and emotionally as we transition into post-lockdown life.
Sadler's Wells is committed to highlighting the positive role that dance can play in older adults' lives, and celebrating their unique contribution to artistic practice and our shared cultural landscape.
Company of Elders was established in 1989. The company creates new works with artists each year, performing in UK and abroad and raising interest in dance for older people.
Relive is a collaboration between Company of Elders and Eleesha Drennan which draws on the themes of Infinite Glimpse, a full-length live piece by Eleesha Drennan Dance.
When we relive a memory we discover again what it means to live that experience as if for the first time. In this process we are practicing the art of reliving. To be present and to energise ourselves with treasurable moments. We are celebrating a tapestry of collective memories. We are in a time warp. We are connected and disconnected at the same time. We are recollecting, reliving, preserving and letting go.
ELEESHA DRENNAN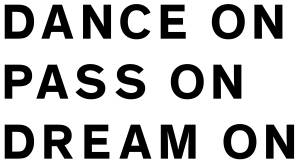 Credits
Company of Elders dancers:
Chris Havell
Sara Harris
Dahlia Douglas
Stephen Rowe
Linda Lewcock
Betsy Field
Keiko Onishi
Isidora Joseph
Amina Patel
Monica Duck
Christopher Dunham
Pam Zinkin
Rachel Thompson
Almeric Johnson
Genia Browning
Roberto Ishii
Sybil Fox
Projects Manager, Learning & Engagement – Elaine Foley
Director & Choreographer – Eleesha Drennan
Video Editor – Dan Martin
Zoom Management – Amy Wildgoose
Music – Jamie Masters and Andrew Sherrif