Oona Doherty

Hope Hunt and the

Ascension Into Lazarus (excerpt)
Sadler's Wells & BBC Arts present Dancing Nation
Hope Hunt and the
Ascension Into Lazarus (excerpt)
Choreography: Oona Doherty
This award-winning solo performance bursts with fury, swagger and humanity. Hope Hunt shatters facades, dismantles stereotypes and finds beauty on the periphery. Adopting multiple personas of disaffected male youth, this powerful dance theatre work invites us to look behind the mask of ego and affectation.
Watch other dance works from Sadler's Wells and BBC Arts' acclaimed Dancing Nation series here.
Expressive dancer Sati Veyrunes bursts out of a car boot on to the streets of Belfast to perform a confrontational excerpt from Northern Irish choreographer Oona Doherty's Hope Hunt and the Ascension Into Lazarus.
★★★★ The Stage
Credits
Choreography – Oona Doherty
Dancer – Sati Veyrunes
DJ & Car Driver – Rory Moore
Light Technician – Lisa Marie Barry
Production & Diffusion – Gabrielle Veyssiere
Music
Opening track – composition Katie Richardson
Poem – written by Oona Doherty, performed by Neil Brown
Song – Northern Ireland Yes, written by Rory Moore, performed by Strength NIA

More from Dancing Nation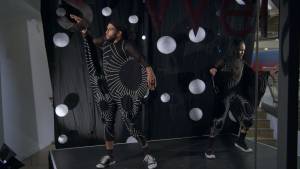 Window Shopping – Breakin' Convention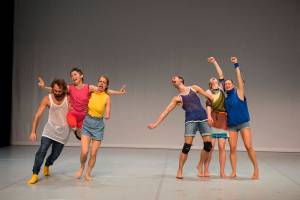 Face In (excerpt) – Candoco