Show Us Your Moves!
Making Moves is a new choreography and performance project for schools and youth groups across England, run by Sadler's Wells and supported by Barclays. Connecting young people with the ideas of some of the world's most exciting choreographers, Making Moves aims to raise the profile of dance being created in school and youth settings, and offers a chance to perform on one of Sadler's Wells stages.
Making Moves is a new choreography and performance project for schools and youth groups across England, run by Sadler's Wells and supported by Barclays. Each year 48 school and youth dance groups will be selected to take part in the project, for participants aged 11 – 18 (up to 24 years for d/Deaf or disabled young dancers).
Running across the academic year starting in September 2023, Making Moves provides participating groups with digital choreographic toolkits created by four professional dance artists connected with Sadler's Wells. The toolkits are designed to inspire ideas for generating movement and contain a wealth of supporting resources.
The four choreographers creating toolkits for the inaugural year are Alesandra Seutin, Dannielle "Rhimes" Lecointe, Jordan Douglas and Oona Doherty. Find out more.
The project will begin with a training weekend at Sadler's Wells for group leaders, including masterclasses led by the choreographers. Group leaders will then draw from the toolkits and work with their young dancers to create a new dance work, which will be performed at their school or youth group setting and at a regional venue local to them in Spring 2024. Sadler's Wells staff and a guest dance professional will attend the regional performances and provide feedback to all participating groups.
Following the regional performances, eight groups will be invited to perform on Sadler's Wells stage on 24 July 2024, to a public audience and a panel of professionals from the dance sector. One group will be given an award for Best New Choreography.
Timeline
| | |
| --- | --- |
| 15 April 2023 | Making Moves project launches, applications open |
| 30 June 2023 | Deadline for groups to apply |
| 18 July 2023 | 48 groups from across England selected |
| 1 September 2023 | Groups paired with their toolkits |
| 16 & 17 September 2023 | Choreographers Weekend – an inspirational and professional development weekend for group leaders at Sadler's Wells |
| September – December 2023 | Groups working with their toolkits in their home setting. Local performance to take place |
| 15 December 2023 | Footage of local performance to be submitted to Making Moves |
| February – April 2024 | Regional performances at national partner venues |
| 24 July 2024 | Performances by selected groups on a Sadler's Wells stage |
Toolkits & The Choreographers Weekend
The choreographic toolkits are designed for everyone to use whether you have lots of experience of choreographing or very little. The toolkits will provide you with footage of warm-up ideas, movement phrases and creative tasks as well as supporting resources, including music suggestions. You will also gain an insight into how a choreographer faces the challenge of creating new work and what environment and mindset they need for their creativity to flourish.
The Choreographers Weekend provides an opportunity to meet and work directly with the choreographer of your toolkit. As part of the weekend, they will guide you through the toolkit and will design the session to be accessible to all, including those with no previous dance experience.
Creation period
The creation process will begin after the Choreographers Weekend. During that period, you will have access to support from Sadler's Wells mentors as well as be connected to other participating groups in your region. By the end of the creation period, the goal is to have made an original piece of choreography that is between 4-8 minutes long.
Local, regional and national performances
Local/home venue
Each group will perform in a local or home venue to an audience. This can be made up of family, friends, staff and maybe other groups. A Making Moves mentor will watch the work you've created, either in-person or recorded, and provide feedback on the piece before your regional performance.
Regional
Sadler's Wells will organise the regional platforms. These regional platforms will take place in Spring 2024, from February-April. You will be informed of the venue and the date before the end of August 2023.
At the regional platform, there will be an opportunity to share your work with other groups from your local region. It will be an exciting day of masterclasses and talks followed by the performance. An industry professional will attend the regional platform and will provide feedback on your group's performance and choreography following the event.
National
From these regional platforms, eight groups will be selected to perform on a Sadler's Wells stage to a public audience on Wednesday 24th July 2024. A panel of professionals will watch each work and one group will be awarded Best New Choreography.
Fees/Bursaries
The cost for groups to participate in Making Moves is £300, which can be paid across 2 instalments. Bursaries are available to support groups facing financial barriers to participation.
For more information about financial support, please e-mail the Making Moves team: MakingMoves@sadlerswells.com
Applications for 2023/2024 are now closed. Applications for 2024/2025 will open in Spring 2024, please check back here for updates.
If you require further information, please contact the Making Moves team: MakingMoves@sadlerswells.com
Alesandra Seutin
Alesandra Seutin is an International performer, choreographer, dramaturg and teacher. The daughter to South African and Belgian parents, Alesandra was born in Harare, Zimbabwe. She grew up in Brussels and now lives in London.
Oona Doherty
Oona Doherty has been performing dance-theatre internationally since 2010 with companies including: TRASH (NL), Abattoir Fermé (BE), Veronika Riz (IT), Emma Martin/ United Fall (IRE), Enda Walsh and Landmark Productions (IRE).
Read more
Dannielle 'Rhimes' Lecointe
Dannielle, well known as Rhimes, is a London based Creative, Choreographer, and Entrepreneur. In 2012 Dannielle led Boadicea Crew to reach the finals of Got to Dance (Sky One) and later onto the show as a Supercrew. Following this Dannielle joined forces with Ashley Banjo to take Boadicea on tour with Britain's Got Talent winners, Diversity.
Jordan Douglas
Jordan is a London based performer, specialising in Krump, House and Hip Hop styles. In Krump, Jordan has won OV Battles and D2C Ireland, and has helped push Krump forward in the UK theatre scene, working with choreographers like UK Krump pioneer Duwane Taylor, Theophilus O Bailey-Godson and Joshua Nash.
Supported by Barclays
About Barclays
Barclays is a British universal bank. We are diversified by business, by different types of customers and clients, and by geography. Our businesses include consumer banking and payments operations around the world, as well as a top-tier, full service, global corporate and investment bank, all of which are supported by our service company which provides technology, operations and functional services across the Group.
For further information about Barclays, please visit our website www.barclays.com
Terms and Conditions
You must have one Company Contact through which all communication will be sent

It is mandatory for one group leader from each group to attend the Choreographers Weekend on 16 & 17 September, 2023 at Sadler's Wells Theatre. It is the responsibility of each group to pay for travel and accommodation to attend the Choreographers Weekend. Bursaries are available to groups that would benefit from financial support

The toolkits will be available to access from September and are to be used by your group only. Toolkits may not be passed on to any other person or organisation

Each group is responsible for their costs incurred during the creation period and involvement in performances at the local, regional and national level. Bursaries are available to groups that would benefit from financial support

The safety of participants is important to us. We aim to make sure all our activities are safe and considerate, especially those involving children and vulnerable adults. We expect all participating groups to take health and safety seriously and have their own safeguarding policy in place, as well as adhere to the Sadler's Wells Safeguarding Policy. Please find Sadler's Wells safety policies here.

In the event that a Body of Persons Approval (BOPA) licence needs to be obtained, your group must provide the necessary information to ensure this is in place before the event. This may include a group leader being in possession of a Chaperone Licence.

Sadler's Wells is committed to being transparent about how we use your data. We will gather and process your personal information in accordance with our Privacy Policy.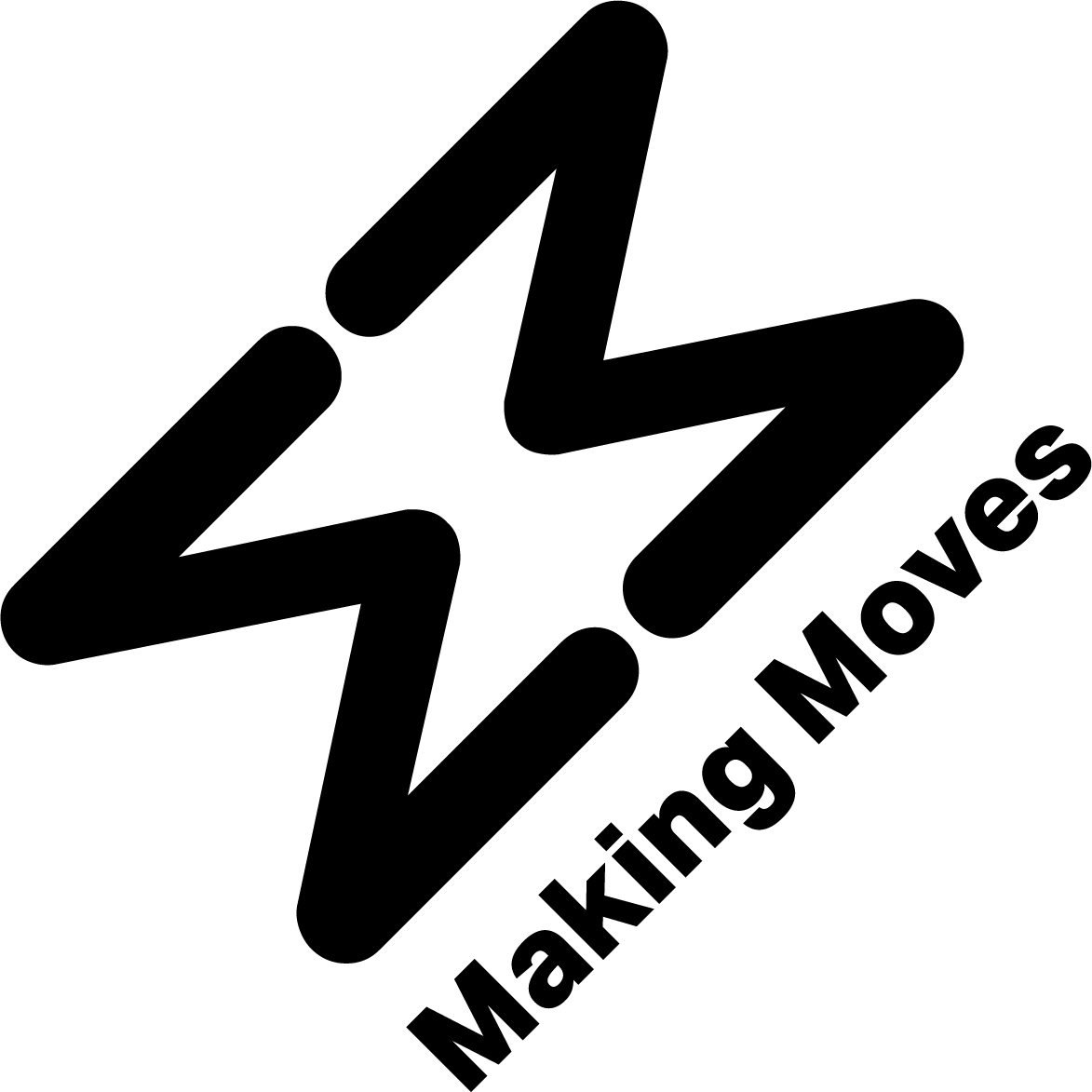 About Making Moves
What makes Making Moves unique?

Making Moves is a new project that lifts the lid off choreography, looking into the minds and practice of some of the most exciting choreographers working today. This project explores the craft of making dance and aims to give dedicated time and space to explore a creative process that encourages the development of unique artistic voices. Also, Making Moves values and connects with teachers and group leaders providing them with resources and support to share with their young people as they nurture their creativity.
Is it a competition?

This is an opportunity for all participating groups to celebrate trying something new and developing their creative practice. As part of this, one group per year will win an award for Best New Choreography, which will be determined by a panel of dance industry professionals appointed by Sadler's Wells.
Other than the fee, what other costs are involved?

Costs can vary for each group dependent on location, but can include accommodation, rehearsal and production costs, travel, studio hire and music rights. If you would like to talk to us about this, or would like to apply for a bursary to offset certain costs due to financial barriers, please contact the Making Moves team: MakingMoves@sadlerswells.com
Group Eligibility
How many dancers can be in each piece?

Please note that the maximum number of dancers per piece is set at 30.
How much experience do I need as a dance teacher / leader to take part in the project?

You don't need to have any previous experience to take part. The toolkits are designed so that they are accessible for all groups. During the Choreographers Weekend you will have the opportunity to learn some of the material from the toolkit as well as explore the creative ideas suggested within it. The key to these toolkits is for us to hear your voice within them! How you choose to make movement based on these toolkits is a product of your environment and experiences, and this is what we are interested in.
Can international companies take part?

No, this is a project for groups residing in England.
Application Support
Can I enter two or more groups?

Please make one entry per school/group. If you have an exceptional circumstance and would like to discuss this with the Making Moves team, please contact: MakingMoves@sadlerswells.com
Selection Process
How are groups selected?

The Making Moves team will select 48 groups that are as even as possible a representation of those that applied. We are aiming for a spread of ages (the 11-14 age range, as well as the 14-24 age range), a mix of performance and choreography experience, a representation of disability, different dance styles, backgrounds and historically underrepresented voices, and a balance of type of group and geography. Equally so, we want to ensure that all selected groups are committed to the programme and have expressed a genuine interest in taking part.
What happens if I'm not accepted on to Making Moves?

We will be in touch about the outcome of your application by 18 July, 2023. If you were unsuccessful, your group will automatically be placed onto a waiting list should any companies withdraw from the process before the Choreographers Weekend. We would aim to inform you of any changes as soon as possible so your group has time to prepare.
Disability Support
What support is there for d/Deaf or disabled dancers / dance leaders?

We are committed to being open and inclusive. The toolkits are designed to be as accessible as possible. If on receiving your toolkit you would like further support, please do get in touch and we will be more than happy to discuss ways in which we can help. Equally so, the dance platforms – local, regional, national – are open to everyone. If there's are way that we can support an individual to participate, we'd like to know about it so we can prioritise removing barriers and ensuring a welcoming environment. Please connect with the team: MakingMoves@sadlerswells.com
Creating Choreography
Do we have to have previous training in the choreographer's style of dancing in order to use the toolkit?

No. The toolkits are created for any groups with any dance style to be able to use them. As part of the Choreographers Weekend there will be an opportunity to meet and work directly with the choreographer of your toolkit and they will design the session to be accessible to all including those with no previous dance experience.
Will there be support for teachers and group leaders throughout the process?

Yes, there will be regular touch points with the Making Moves team and teachers/group leaders throughout the creation period. This will happen over Zoom as well as through dedicated chat groups that everyone will be welcome to join. Equally, all group leaders are welcome to be in touch with the Making Moves team at any point during the year, by phone or email, should they have any queries or require individual support.
What kind of feedback can we expect on the choreography we create?

Verbal feedback will be provided by a Making Moves mentor following the performance at your local/home venue. You will receive written feedback by a professional dance artist following the regional performance. This is aimed to highlight your groups strengths and achievements in a positive and constructive way, and give ideas and suggestions for how to further develop your group's choreography and performance skills.
Teachers / Education
Can my students use Making Moves as part of a course they're studying?

Yes. The toolkit can be used within the BTEC curriculum, Arts Award and can also support learning within the choreography and performance components for GCSE and A level Dance. Making Moves is not connected to the exam boards or Arts Award and performances for Making Moves would still need to fit within the timeframe given.