Akram Khan and Natalia Osipova

Mud of Sorrow: Touch
Sadler's Wells & BBC Arts present Dancing Nation
Mud of Sorrow: Touch
Choreography: Akram Khan
Two of the world's most celebrated dancers, Akram Khan and Royal Ballet principal Natalia Osipova, perform together for the first time, using two great classical dance forms, ballet and kathak. This is a re-imagining of a duet from Khan's critically acclaimed collaboration with Sylvie Guillem, Sacred Monsters.
This powerful work is accompanied by double-bassist Nina Harries, singer Raaheel Husain and an original poem Do You Remember? by Suhaiymah Manzoor-Khan.
Watch other dance works from Sadler's Wells and BBC Arts' acclaimed Dancing Nation series here.
His "Mud of Sorrow: Touch" starts with recited text: "Who will remember the history of touch?" And touch they do. The melding of his kathak-contemporary style with her ballet results in a four-armed creature, part Shiva, part swan. That's striking, though it's more moving when they dance in simple ballroom position, and when she leaves and his arms go empty.
The New York Times
Credits
Concept & Choreography – Akram Khan
Dancers – Akram Khan and Natalia Osipova
Musicians – Nina Harries, double-bassist; Raaheel Husain, singer
Music – U Lamentu di Ghjesù, Corsican folk song. Arranged by Nina Harries
Poem – Do You Remember? Suhaiymah Manzoor-Khan
Sound Design – Sami El-Enany
Rehearsal Director – Mavin Khoo

More from Dancing Nation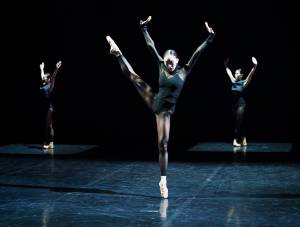 States of Mind (excerpt) – Northern Ballet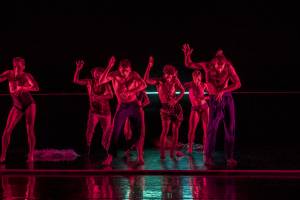 Rouge (excerpt) – Rambert